The past year has brought remote learning to the forefront of every learning and development professional's mind. With 1.2 billion children in 186 countries out of the classrooms, teachers are working
---
to accommodate students and foster helpful and instructive learning environments.
Though, even before COVID-19, there was high growth and adoption of education technology. The overall market for online education is projected to reach $350 billion by 2025, and there has been an increased surge in usage in learning management systems, language virtual tutoring, video conferencing tools, and online learning software.
The conclusion? COVID-19 will eventually fade, but remote learning and education technology are poised to take-off. The integration of information technology into education has only been further accelerated by the pandemic, and online technology will eventually become an integral component of schools everywhere.
As you navigate the transition to remote learning, dialog simulation with Educatioo can bridge the gap between supporting learning at home and truly teaching students outside the classroom. Here's what you should know about Educatioo and how this system can transform your student's success rate.
Learning Management System vs. Dialog Simulation
A Learning Management System (LMS) seeks to enhance the learning process by handling content delivery, course registration, skill gap analysis, and any necessary tracking and reporting. Examples of LMS include Moodle and Socrative. Students can access these systems from computers, smartphones, or tablets to manage their assignments while learning from home.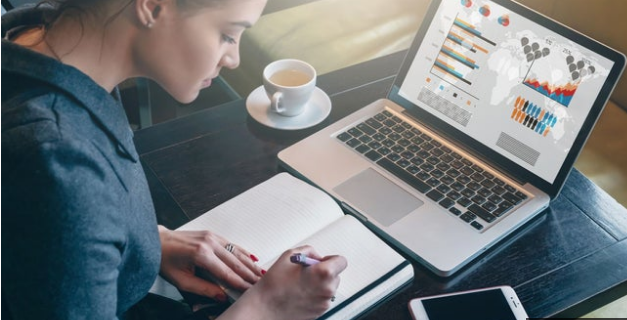 Unfortunately, when teachers seek out Learning Management Systems, they often do more harm than good. Most schools and companies with LMS struggle with ease of use and 44 percent are considering replacing them. The top reasons for considering a change are for better user and administrative experiences. This is because Learning Management Systems are software that you have to learn how to manage. They're more applicable in HR departments in organizations than they are in classrooms.
If you want something simple and effective, it's time to switch your search to a dialog simulator like Educatioo. This program allows you to use simple artificial intelligence (AI) to teach and assess your students. If you're wondering how this differs from an LMS, it has to do with the feedback you're able to offer as you teach and assess. While programs like Moodle and Socrative may allow you to offer feedback, you won't be able to enter into a dialogue with your students and redirect them to further their learning.
Just a 30-minute lesson in Educatioo can allow a student to independently acquire knowledge. It can also provide insight for the teacher into how their students learn and whether they took a direct path or if they needed several repetitions to understand the concept. This can improve a teacher's approach for the future and facilitate greater understanding in the classroom.
Why Educatioo - dialog simulation?
When using dialog simulation in your classroom, Educatioo provides you the opportunity to help your student as he or she goes instead of giving them feedback at the end of the course.
For the student, it ultimately provides a more personalized experience. Instead of feeling like they are on their own at home, they have a teacher who has opened a dialog and is prepared to assist at any twist or turn. Instead of making a repeated mistake and failing to understand why they can read a personal response and work through a new example until they understand it.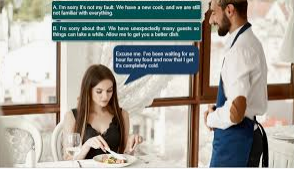 Overall, it replicates the experience the student would have in a face-to-face environment and ultimately provides more value because they're actively engaging with the material instead of just following steps that they've memorized.
To see how Educatioo allows you to give feedback in a way that a system like Moodle or Socrative does not, take a look at the sample multiple-choice question below.
Question 1
Please answer 3 + 4 x 5 =
a) 12
b) 23
c) 35
d) 60
This question addresses the concept of Order of Operations. The correct answer is b) 23. If the student answers the question correctly, they would move on to the next question. If the student answers incorrectly, then they would be redirected to a different question that explained why they got the last answer wrong and helps them retest those same skills.
Educatioo's feedback feature allows the teacher to anticipate the mistakes a student could make and then write an explanation or each answer in advance. By following this format, you're able to help the student get back on track as they work remotely. You're giving him or her access to your unique explanation and tuning into his or her unique needs, which is vitally important to true learning.
What If My Student Continues to Struggle?
If the student doesn't understand the explanation the first time, they may make the same mistake again. However, you can once again anticipate this and prepare an explanation to assist with learning. This question will divert to another question with another explanation to help them practice this same skill. Fingers crossed, your student will understand what you're trying to teach them. After all, you know what they say…third times the charm!
Even if the student struggles a third, fourth, or fifth time, you (as the teacher) would be able to anticipate this. You could divert them to similar questions, provide an explanation, and retest the skills until you felt confident that they understood.
Each question will have several individual learning paths for each answer. If the student selects the correct answer, they go to the next question. If they select the incorrect answer, they are diverted to a new question that addresses the mistake and teaches them how to solve the problem based on their previous error.
Remote Learning Challenges
There's been a lot of discussion about the performance of online learning versus face-to-face instruction. Studies have demonstrated that face-to-face and online instruction via dialog simulation can both be effective, and students who take part in all or part of their online courses perform better than those who only have access to face-to-face instruction.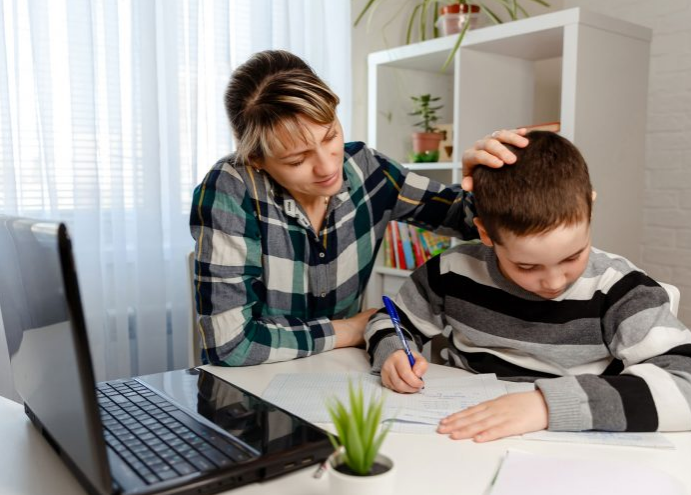 That said, online instructors are responsible for helping their students do well by setting homework to encourage review of class material. Putting ideas that they've learned into practice can help students grasp new material. Without this practice (which is often done in a face-to-face setting), students are less likely to learn the material.
Qualitative feedback is also a critical step in this process, but teachers may forget this when teaching in a distant environment. Students look to their instructors for information about how they can do better when they get something wrong. In a situation like a multiple-choice question, all the feedback they're getting is "Incorrect." Providing the opportunity for growth and success helps remind them that their distance work has a purpose, even if they're working from their bedroom or kitchen table.
Final Thoughts
The Educatioo Teaching and Assessment System is a tool that is specially designed for remote teaching in all types of schools. It's a simple but highly effective dialog simulator that works for all subjects and in all school types.
Interested in learning more? Visit here for your free Educatioo trial. The most powerful way to enhance your e-learning courses is by working with dialog simulation. It empowers your student and gives you insight as an instructor. Let's get started.